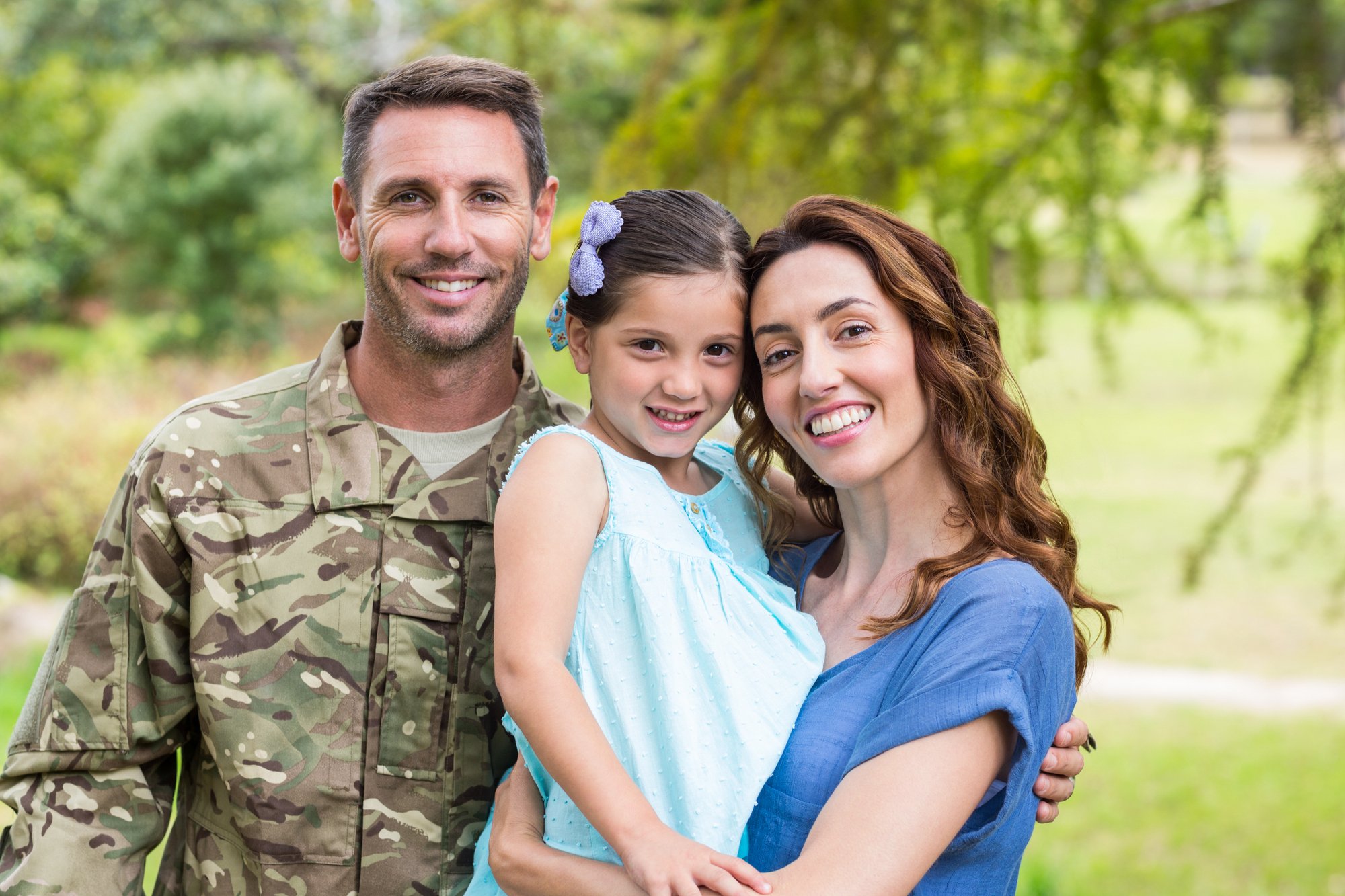 A whopping 11.3 million veterans plan to buy homes within the next five years. That's 58% of all veterans surveyed in a 2021 homebuyers report — and 59% still believe that they will be able to find the home of their dreams. However, this dream may look different depending on your specific circumstances. This guide will provide the resources you need to potentially lower your costs of living and secure affordable, desirable housing.
Housing Challenges for Veterans
There are many housing challenges faced by the veteran population. To name a few, statistics show that:
Nearly 60,000 veterans in the U.S. are without shelter each night;
Mental health issues, lack of social support, unemployment, and substance abuse contribute to homelessness in vets;
Lack of affordable housing further contributes to this homelessness.
A staggering 1.4 million U.S. veterans are still at risk of homelessness. While there are plenty of risk factors, the good news is that there are ways to get veteran assistance. There has been a steady decline in the number of homeless vets, and that trend should persist with continued effort.
Homeowners Assistance for Veterans With Disabilities
There are housing assistance programs in place to lessen the adverse impacts on veterans. Among these VA grants, there are other ways veterans may seek assistance — from property tax exemptions to mortgage-payment assistance.
Property Tax Exemptions for Veterans
When calculating mortgage payments and affordability, veterans should consider eligibility for property tax exemption. You could be eligible as a veteran with a disability for waivers or a reduction in property taxes. Check the state in which you wish to purchase a home to assess your options for lessening tax requirements.
Each state will vary, so make sure to check your location's veteran-specific requirements for property tax exemption. To illustrate the types of requirements you may see based on disability rating, Texas offers the following:
Veterans with a 100% disability rating may be fully exempt from property taxes;
A veteran with a disability rating between 70% and 100% may receive a $12,000 property tax exemption;
Veterans with 50% to 69% may receive a $10,000 exemption;
Veterans with 30% to 49% may receive a $7,500 exemption;
Veterans with 10% to 29% may receive a $5,000 exemption.
The tax exemption amount is the dollar amount taken off of the property value that is being taxed, meaning you owe less in property taxes at the end of the year. This may also apply to any surviving spouses that share the same residence as the veteran. Some states may also put restrictions on minimum age or household income.
It's best to check with your state's veteran services organization before making any decisions. In some cases, seeing if you qualify for a property tax loan may be the best option. This may be used in conjunction with a marginal exemption based on disability rating. There are benefits to property tax loans — such as avoiding tax liens — in case you, for any reason, can't pay your taxes by the deadline. These loans apply to your residential property taxes, but commercial property taxes may also fall under this umbrella.
Adaptive Housing Grants for Veterans With Disabilities
The VA offers disability housing grants for veterans. This involves a reduction of costs, but it also allows for the installations of accessibility functions — like wheelchair ramps and wider entryways. There are four different types of veteran-assistance housing grants offered currently by the VA:
1. Specially Adapted Housing (SAH) Grants
SAH grants are for buying, building, or changing a permanent home. You must own or plan to own this home for an extended period of time. You must also have a qualifying disability, which includes any service-acquired disability that involves:
Blindness in both eyes;
Severe burn injuries;
Loss — or loss of use of — one or more limbs.
Most of the disability requirements mandate that you have residual effects, such as needing a cane or wheelchair to function. These grants are awarded to 120 veterans annually. Note that the fiscal year runs from October to October. If the VA has already reached the cap when you applied, you may qualify for future years. As of 2021, the maximum award amount is $100,896.
2. Special Housing Adaptation (SHA) Grants
SHA grants differ from SAH grants only slightly. The award amount is lower, coming in at a maximum of $20,215 in 2021. However, the disability requirements are also lower, including service-related:
Respiratory injuries;
Severe burn injuries;
Loss — or loss of use of — both hands.
Both the SHA and SAH grants can be dispersed over six fiscal years. Dispersion of funds is dependent on current needs and may fluctuate until you meet the maximum amount.
3. Temporary Residence Assistance (TRA) Grants
If you don't own or plan to own a permanent home, TRA grants may be the option for you. This is available if you meet the requirements listed for SHA or SAH grants but are currently living with a family member. That family member's home must need improvements to be accommodating to your service-related disabilities. If those disabilities qualify for a SAH grant, the maximum award amount is $40,367 as of 2021. If you are qualified for an SHA grant and living with a family member, you may receive up to $7,256 as of 2021.
4. Home Improvements and Structural Assistance (HISA)
HISA grants are lower in award amount and only cover certain amendments to your primary residence. These changes must be medically necessary and include structural improvements such as:
Entry and exit accessibility;
Shower, bath, and toilet grab bars;
Lower kitchen and bathroom countertops;
Wheelchair-accessible outdoor ramps;
Enhanced plumbing or electrical systems to accommodate medical equipment.
There are certain restrictions on the types of improvements you may make using money from HISA grants, so always check with the VA for updated regulations. For veterans that have at least a 50% service-connected condition, you may receive up to $6,800 throughout your lifetime. HISA grants also cover up to $2,000 maximum for veterans with non-service-related disabilities.
Veteran Housing Loans
In addition to grants, there are loans available for varying parts of the homebuying process. Veterans — with or without disabilities — have these options when looking to lessen the burden of mortgage repayment:
The VA has what they call "loan technicians" that can help you avoid foreclosure on your home. Foreclosure happens when you are behind on payments, and the mortgage company repossesses your house to cover the money owed. This may be avoided with help from the VA, regardless of whether or not you have a VA-backed loan. Surviving spouses of veterans may also seek VA loan guidance.
Sometimes, unsolicited offers will appear in your mailbox or email inbox claiming to be able to help with your mortgage payments. However, not all of these offers should be trusted. Instead, VA loan technicians suggest:
Getting on a repayment plan that suits your needs and income level;
Going into special forbearance for extra time to pay;
Modifying your loan to include a new payment schedule;
Delaying your foreclosure to arrange a private sale;
Signing over the deed to the mortgage servicer instead of entering foreclosure;
Agreeing to a short sale and giving your mortgage lender the total proceeds of the sale of your home — even if that's less than what you owe.
The VA can help you decide which move is right for your specific situation. If you have a VA-backed or VA-direct loan, you may have even more options to help with mortgage repayment.
The VA offers IRRRLs for preexisting, VA-backed home loans. This allows you to refinance your existing loan under different terms that work better for your current situation. This may lower your monthly payment or move your loan to a fixed interest rate — giving you a more stable idea of what you owe each month.
Cash-out refinance loans also replace your current home loan and allow you to make changes to the terms. If you meet certain credit requirements, you may be eligible to take out cash from your mortgage loan. This may be a good option if you have a non-VA loan and want to refinance into a VA-backed loan. Alternatively, you may want to use a cash advance to help with current needs, such as paying off debt, student loans, or other necessary life adjustments.
If you make energy-efficient improvements to your home, you may qualify for lower interest rates. EEMs make that possible. Energy efficiency also lowers your utility bills, saving you even more money in the long run. EEMs that are backed by the VA add the cost of these energy-efficient improvements to your refinanced, VA-backed loan.
The accepted costs of energy-efficient improvements are ranked by three tiers: $0 to $3,000; $3,001 to $6,000; greater than $6,000. The higher the proposed improvement costs, the harder it is to be approved for an EEM. The VA will conduct energy audits to ensure your compliance with the EEM terms. Furthermore, you'll want to check the approved energy-efficient additions, which include:
Insulation;
Thermal windows and doors;
Storm windows and doors;
Timed thermostats;
Weather-proofing;
Solar heating and cooling systems.
This list is not expansive, so always check with the VA for approved improvements under an EEM.
As a veteran, if you or your spouse are also Native American, you may qualify for the VA's NADL. This loan helps you purchase or build a home on federal trust land. Interest rates may also be lower with a NADL. There are rules and regulations regarding credit standards and tribal government affiliations, so check those out before proceeding with your application.
State Assistance
Almost all U.S. states provide some sort of home-buying assistance — for veterans and the general public. For example, Texas offers property tax assistance for residents who struggle to pay their taxes for any reason. You simply apply for a property tax loan and pay back the loan company directly. This allows you to bypass penalties and fees that are normally put forth by tax assessors on delinquent accounts.
If you qualify for property tax assistance in Texas, the property tax loan process is quite simple. You are typically approved in about 24 hours. Texas also offers the Veterans Home Improvement Program (VHIP) — similar to the VA-backed funds for disability-related home additions. Each state has different requirements and offerings for housing assistance, so be sure to check your location for updates.
Homeless Veteran Assistance
In addition to helping veterans with disabilities, programs exist to eradicate the problem of homelessness in the veteran community. Many strides have been and continue to be made to help veterans who are homeless across the United States. Some of the programs and groups involved include:
This program is a collaborative effort between the VA and the HUD. It provides housing vouchers and veteran assistance to prevent homelessness and find appropriate housing for those who have served.
The National Center on Homelessness Among Veterans provides the SSVF program with the intent to quickly rehome veterans and their families. This was established in 2011 as a direct response to the housing crisis, and it continues to help affected communities today. The SSVF also assists with transportation, childcare, and other needs as they arise.
The GPD program is funded by the Department of Veterans Affairs Health Care for Homeless Veterans (HCHV). The HCHV programs strive to enhance the safety of homeless veterans, and that includes offering grants and funding for up to 65% of transitional housing costs. Transitional housing exists to provide shelter for homeless vets, and these funds are allocated to groups that construct and update these buildings.
As the VA's oldest healthcare program, the DCHV program started with domiciliary care for volunteer soldiers of the Civil War who incurred service-related injuries and disabilities. Since then, it has evolved to include all veterans with disabilities, providing medical care and housing. Clinical rehabilitation programs are provided, and the VA works with Mental Health Residential Rehabilitation and Treatment Programs (MH RRTPs). Considering the role that mental health plays in veteran homelessness, this is a welcome addition to the program.
Additional Veteran Resources
Regardless of your situation, there are veteran-focused resources available to help you navigate through life. Some trusted organizations to consider reaching out to when facing housing — or other service-related — issues include:
Whatever you are struggling with, know that — as a veteran — you are not alone. There are over 45,000 nonprofit organizations designed to help military and veteran communities across the United States. Reach out to the organization of your choice, and help combat veteran homelessness.