Past due property taxes are a serious issue. If left unpaid, your property tax bill can skyrocket by 48% in the first year alone. Additionally, suppose your taxes remain delinquent past July. If that happens, you may be sued by the tax assessor's attorney resulting in additional legal fees tacked on to your bill, and ultimately you may lose your property in a tax foreclosure sale. With all these reasons to avoid past due property taxes, it's a wonder that thousands of Texas property owners are still past due on their property tax bills.
Property Tax Funding helps Texas property owners pay their property taxes and avoid the penalties, interest, attorney fees, and worry that comes with past-due taxes. Since 2008, we've been solving property tax problems, and in that time, we've developed a reputation for paying property taxes quickly with our fast and easy process.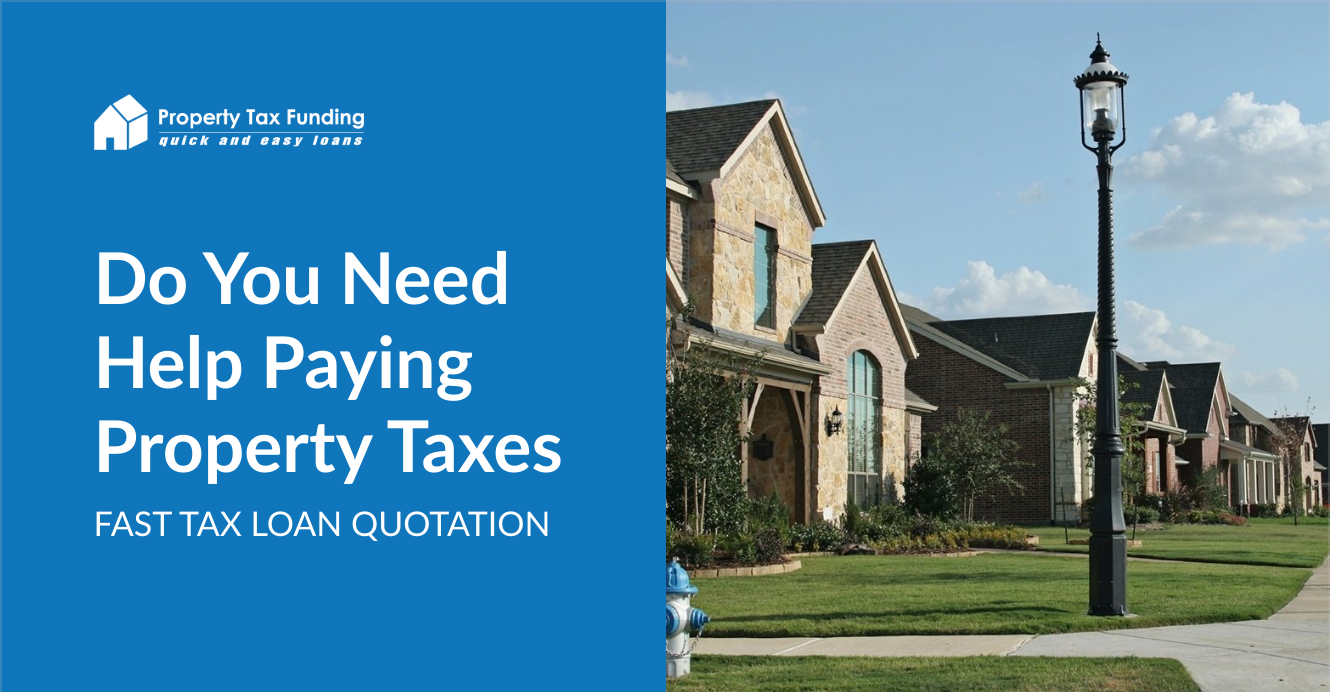 What is the Process?
Loan Application

- You complete a short application online or over the phone.

Loan Review - We conduct a title search to confirm ownership, verify the tax amount due, and prepare the final documents.
Closing - We will schedule a convenient time for closing. We can even send our closing agent to you to sign the final documents.
We Pay Your Taxes - Property Tax Funding will pay your property taxes and send you a paid receipt from your taxing authority.


How Quick Can you Get a Property Tax Loan?
Unlike mortgage loans that can take months to close, you can complete our loan process the same day. With thousands of loans closed, we've developed an integrated end-to-end process from application to closing. We can take your application, complete the loan review, and draft the final loan documents within the same day. We do not require a credit check, and we only need a valid government-issued ID to validate your identity.
We Pay Your Property Taxes Quickly
Our loans are simple, we pay your past-due property taxes, and you pay us back over time. With your property tax bill increasing every month, it only costs you more to delay. Property Tax Funding's licensed and experienced loan officers will guide you through the process and customize a repayment plan that fits your budget. We will pay your property tax bill quickly and take this stress away while you regain your financial footing.