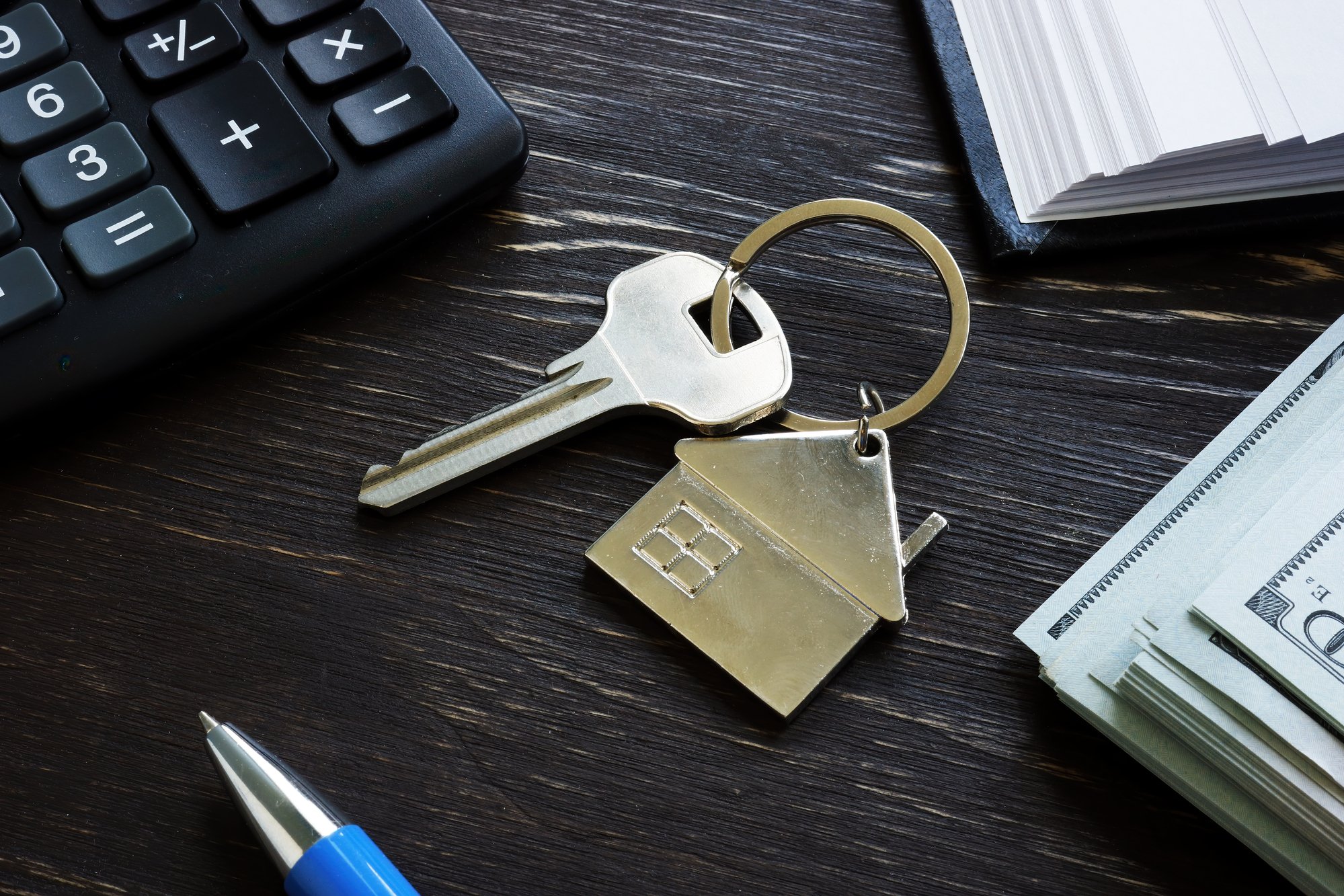 Buying your first home is undoubtedly an exciting experience, but it can also be intimidating because of all the potential pitfalls. Though homeownership allows you to build equity, it also requires a significant financial commitment. This puts pressure on you to find the right home at the right price and ensure that you cover every facet of the process so that there are no issues later.
Here is a closer look at the process and requirements of purchasing your first home.
Know What You Can Afford
The first step is to figure out how much you can spend on a home. This step is essential because it focuses your search and helps you make an offer when you find a property you like.
The process of figuring out what you can afford involves auditing your finances to see if you'll be able to handle both the cost of buying the home and the ongoing expenses you will incur while living in it. Ideally, you would also have an emergency savings account to cover repairs or mortgage payments for up to six months.
It is also helpful to look at your credit score to see if you can qualify for a mortgage.
Here are some of the questions that you can ask yourself to assess your ability to buy a home.
How is your current financial status?

What does your savings account look like?

How can you improve your current spending habits?

What type of home will best fit your needs?

What type of home can you afford?
The good news is that first-time homeowners can access programs that offer assistance with some of the costs.
First-Time Homebuyer Programs
As a first-time homebuyer, you are eligible for several programs that provide financial support in one way or another. Here are some of the most accessible:
FHA

: The Federal Housing Administration

insures loans to first-time homebuyers

. These mortgages require as little as 3.5% for the down payment and generally have favorable interest rates.

VA loans

: The Department of Veterans Affairs

guarantees mortgages

for current and former military service personnel. Applicants may need to meet credit score requirements.

USDA

: The U.S. Department of Agriculture

guarantees loans for rural first-time homebuyers

, typically with no down payment required.

State programs

: Many states assist homebuyers with down payments, closing costs, and other expenses associated with owning a home. Washington, Ohio, and Illinois are examples of states with these programs. In many cases, buyers can combine state and federal programs.
n also opt for a conventional mortgage. Though the government does not guarantee such mortgages, some lenders offer first-time homebuyers special deals with down payment requirements as low as 3%.
Understand the Buying Process
Buying a home requires different steps. First-time property shoppers may overlook some aspects of the process. Here is what you can expect once you have decided that you are ready to purchase your first home.
Shop for a home

: You should use all the available options to search for a home. This may include driving around neighborhoods that you would like to live in, asking your contacts, and checking for listings online. You can also enlist the help of a realtor to locate homes within your price range that meet your specifications.

Organize your financing

:

Once you find something you like, the next step is to secure financing using a first-time homebuyer program or a conventional home loan. You can ask a lender to do an initial assessment and "pre-qualify" you for a mortgage. Some sellers may require pre-qualification before you make an offer.

Make an offer for the home

: After finding a home you want to purchase, you decide on the price you are willing to pay, and you make an offer to the selling agent. They can then send you a counteroffer and engage in negotiations until you agree on a price.

Inspect the home

: Once you have reached a deal, you make an initial deposit in an escrow account to show that you plan to buy. The seller will give you time to inspect the house before you decide whether to finalize the deal. You can hire your own inspector, and your lender will likely have their expert look at the house, as well.

Close the deal

: If you're satisfied with the home, you can close the deal. During closing, the ownership of the property legally transfers from the seller to you.
A good real estate agent can help you through all the different steps. Choosing the right one is essential, especially for a first-time buyer.
Choose Your Real Estate Agent Carefully
A good real estate agent will help you navigate your way through the buying process without making costly mistakes. You can ask colleagues, friends, and family members for recommendations of realtors they have worked with in the past, or you can look online. It is acceptable to contact a prospective agent and to ask questions about their experience before you decide to work with them.
Work on Your Credit
The health of your credit determines how easily you can get a loan for a home. You can obtain your credit report from the three credit bureaus: TransUnion, Equifax, and Experian. If you need to improve your score, consider paying down credit card balances, avoiding late payments, and taking care of any current penalties.
Pay Attention to the Fees
While the purchase price is the main expense, it isn't the only cost you have to consider when buying a home. There are other fees and expenses to account for, as well.
Home Buying Fees
In addition to legal fees related to closing, you need to cover other expenses when purchasing a home. Most real estate agents get paid a percentage of the closing price when they help you buy a home. However, depending on the contract you have, you may have to pay them a contractual fee for their services.
Many lenders will also require you to buy homeowner's insurance before they can approve you for a loan. You may also have to pay inspection costs and title insurance.
Homeownership Expenses
The costs of homeownership go beyond your monthly mortgage payments. Property taxes can be a major expense, as can home insurance. In some developments, you will need to pay Homeowners Association (HOA) fees, as well.
Repair costs are another type of expense to consider. When something goes wrong with the plumbing, HVAC, or electrical wiring, you will be responsible for all repair costs. The insurance policy will cover disasters but not regular repairs to the home systems or appliances.
Familiarize Yourself With Property Taxes
Property taxes vary depending on the value of your home. You typically pay estimated taxes along with your mortgage payment, and the lender forwards the taxes for you at the end of the year.
You must prepare yourself for property taxes by including them in your budget. Delinquency on property taxes can easily take your property into foreclosure. Even a missed payment or two can lead to hefty penalties, so it's best to find ways to avoid this situation, if possible.
Luckily, there are property tax lenders from which you can get a loan to cover taxes. The state of Texas, for example, allows homeowners to authorize a licensed tax lender to pay their past-due property taxes on their behalf. These lenders have a simple application process with a short approval time, making it possible to qualify for a loan quickly, solve the issue quickly, and avoid the worst penalties.
Think Long Term
You will have to fund upkeep and repairs on your home, but you should also consider your long-term goals. How can you build equity in your home? How long are you planning on living there before you try to sell?
Also, you should consider other ways of building wealth. Retirement accounts, investments, and savings also help you as you approach retirement. There is no need to rely solely on your home to do so.