There were two Interesting articles recently posted in the Dallas Morning News.
Article 1
Dallas area Home Prices Down 4.7 Percent in Latest Case-Shiller Report
The S&P Case-Shiller index tracks changes in residential real estate on a national level as well for 20 metropolitan areas domestically.
According to this article, the latest Case-Shiller Index report indicates residential home prices in the Dallas area have declined 4.7% in May, 2011 from a year earlier. Of the 20 metropolitan areas tracked, 19 were down over the same period with only Washington D.C. seeing a gain in housing prices over the same period. The article goes on to say that Dallas prices improved by 0.9 percent in May over April, but this gain is only a reflection of the seasonal demand and should not indicate an improvement in market conditions. In addition, Dallas County home prices are down approximately 10% from the top of the market in mid-2007.
Article 2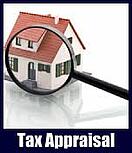 Tax Rolls Show Rise in Property Values - Denton County
Despite the decline in property values as measured by the Case-Shiller Index, the Denton County, Texas property tax roll shows a rise in property value.
Denton County property tax rolls added $1.4 billion in property value over the past year taking the certified tax roll to $53.5 billion, which is a 2.8 percent increase from 2010.
The Deputy Chief Appraiser for Denton County indicated that many people saw their property values decline or remain the same over the prior year. He further indicated the property tax roll increase was due to new construction. Overall about $162 million in commercial property value was added and another 3,000 single family residences were added along with a 4% growth in multi-family residences.
Protest Your Property Value to Save on Property Taxes
Each year, when the Appraisal Districts send out their proposed certified tax values, property owners have a small window to challenge these values. If you did not see a reduction in your property value over the previous year, you will likely want to look hard at challenging your property value at your next opportunity (which should be around May, 2012). For more information on challenging property value, click this link to our blog article for additional help.