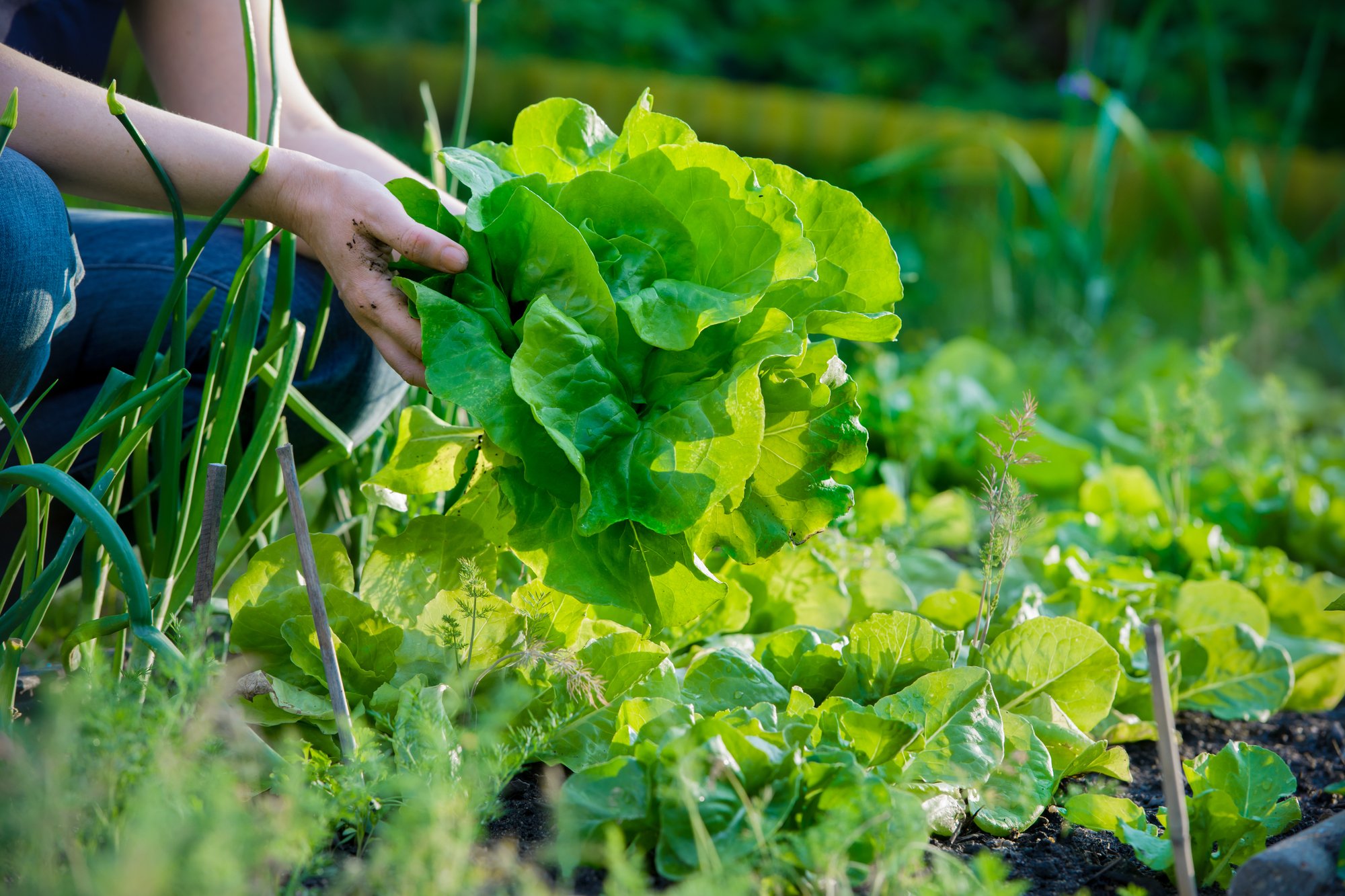 A community garden is a shared space where residents come together to care for fruits, vegetables, and other plants. In a community garden, neighbors can socialize and work together while building valuable skills and enjoying time outside.
Community gardens also provide several local benefits. They provide an outlet that brings neighborhoods together, and can easily be used to improve vacant or unsightly spaces. Once finished, community gardens provide much-needed green spaces to residential or industrial areas. Studies also show that community gardens can help reduce violence and feelings of depression in active participants.
This article will walk you through the simple steps necessary to create a community garden, alongside strategies to help your garden achieve long-term success.
Assess Community Interest and Form a Planning Committee
If you're ready to start a community garden in your neighborhood, you'll need a little bit of help. A planning committee can help you organize details and identify whether other community members would be interested in a local garden.
To assess local interest in a potential community garden, consider the following six community planning steps:
Gather information to understand how community members might respond to your ideas. You might consult

federal census information

or state-sponsored neighborhood data packets, or figures available at City Hall.
Analyze the data you collect to identify specific locations where a garden might resonate well with the community. You'll need to draw conclusions from the information you've gathered. To make this process easier, consult someone who has their finger on the pulse of your community.
Set community goals that create an obtainable timeline for your project. Make sure that these goals are actionable and concrete. Include dates, times, dollar amounts, and other numbers that help you quantify how you're progressing toward your objectives.
Identify alternative options for your community garden plan, in case your primary strategy isn't supported. Try to hold an open forum to accomplish this goal, where community members discuss thoughts in a non-judgmental setting.
Put your plan into writing, with details from all of the above steps. Make sure to include the alternative options you considered, the location you've chosen, the data you collected, and the reasons why your strategy will result in success.
Segment your plan into phases that build confidence as you complete them.
These steps will provide concrete direction for your community garden idea and will help you quickly determine whether or not your opinions are shared by other community members.
Identify Resources
You'll have at least a few expenses as you start a community garden. The price tag to prepare and fertilize the land, purchase seeds, obtain gardening equipment, and inform the community can quickly become unreasonable. Fortunately, you can take advantage of a wide variety of resources.
Many city councils have funds allocated specifically for community projects. Ask city council and neighborhood association members about the availability of any local funding, or consider pitching the idea of a community garden contingent on their financial help.
If you approach local businesses — especially nurseries or lawn and garden businesses — with a sponsorship opportunity, you may be able to obtain a large portion of the funding you need. During any meeting with local businesses, be sure to identify how much one-time or continual funding you'll need, how the money will be used, and how the business's branding will be displayed tastefully at the garden itself.
Don't be afraid to ask neighbors for help as you start your community garden. Take advantage of the project management skills that community members have to offer to help drive the plan toward success.
Select a Site
It's not always easy to determine the best place for your community garden. You'll need to consider several factors when deciding on a central location for your community garden, one that allows individuals to participate without traveling too far.
When selecting a site for your community garden, consider the following factors:
Who, if anyone, currently owns the land;
The price to obtain or rent the land for public use;
How the land is currently zoned by the city;
How the land has been used in past years;
The amount of sunlight that the plot of land receives each day;
The quality of the land's soil;
The location of local water sources.
These and other characteristics will help you identify the best possible location for your community garden. As long as your preferred plot of land passes sunlight and soil tests and is cleared by the city for public use, it will serve as a suitable space for your community garden.
Prepare all Required Documentation
Before you can break ground on your community garden, the land itself must be released for use by the city. This process often moves at a pace set by the city; don't be surprised if you spend time waiting for decisions on land zoning, permits, leases, and community agreements.
First, check with the city to determine locations near you that are already zoned for potential community garden use. If you identify suitable land that is zoned for alternative use, you will need to approach the city about rezoning that space.
Depending on your city's existing land-use laws, you may also need to obtain one or more permits that designate the land for community garden use. These permits typically identify the activities to take place in the community garden and may limit where your fruits and vegetables may be sold.
In other cases, you may need to rent the land — either from the city or from the property's current owner — to use it as a community garden. Rent for plots of land can be expensive, especially in higher-income neighborhoods, but you can offset these costs through corporate sponsorships and donations.
To help cover the cost of rent, you could also charge residents supplemental fees for the use of particular gardening tools or other onsite resources.
Payment of Property Taxes
You'll likely also need to pay property taxes on your community garden. Property tax is charged by the government for the continued use of land. As the community garden's representative, you will be responsible for making regular property tax payments.
Property taxes are traditionally charged as lump sums. As a community garden representative, you're also eligible to make property tax payments in more comfortable installments.
When outlining your garden's finances, consider a property tax loan program that can help you avoid tax penalties and frame your property tax payments as monthly installments.
Private Property vs. City Property
Local governments impose limits on how different pieces of land can be used. Private property is regulated through zoning codes, identifying spaces reserved for residential, commercial, or industrial use. Make sure that any private property you consider is zoned for garden maintenance.
The city may also have public land available for your use. To use municipal land for a community garden, you'll likely need to agree to your city's leasing terms. There is often less room for per-month lease negotiation with the city than with private landowners.
No matter where your community garden is located, keep an eye on any applicable property taxes. If biyearly property tax payments sound intimidating, property tax loans can help segment higher annual payments into more affordable contributions.
If you create your community garden on land zoned for private use, residential property tax loans can help make the tax repayment process more feasible.
Organize, Budget, and Plan the Garden
With the right planning, your community garden will serve residents for years to come. Before you can open your garden's gates to the public, you'll need to satisfy a few important planning steps to ensure the land's success.
Fairly early in the planning process, you'll need to develop an estimated budget for your community garden. This budget should include all supplies, labor, and documentation costs necessary to create a thriving garden space. Consider creating an itemized budget for presentation to potential sponsors, public forums, and government meetings.
You'll also need to pay for any structures inside of your garden. All planter boxes, fencing, seating, and other elements should be installed and tested before your garden opens to the public. These items should be distributed across the garden, to allow for easy foot traffic and plant care.
Don't overlook your garden's most essential needs — seeds, soil, and water. You'll want to coordinate your garden's layout in a way that allows each planter box and pot equal access to water and sunlight.
A community garden also provides several educational opportunities, for both residents and school groups. Whether you create signage with practical gardening tips or you simply label different plant species, your community garden can help neighbors learn while they work. You can even create an official curriculum of sorts, and give local schools a field-trip opportunity for their students.
Maintain the Program
Even before the community garden opens its gates, you'll need to identify plans for ongoing maintenance. Whether you're replacing gardening tools or enforcing property rules, your local garden will require a certain degree of regular upkeep. Unless you delegate that responsibility to another project member, maintenance responsibilities will likely fall on your shoulders.
Don't forget to celebrate the opening of your community garden! You've successfully created a community asset, a public gathering space where neighbors can get together, learn new skills, and spend time socializing.
It isn't always easy to open a community garden. Between public meetings, funding requests, and legal documentation, starting a community garden can sometimes feel like an uphill battle. However, the result is a positive one: a beautiful, revived piece of land that will benefit the community for years to come.