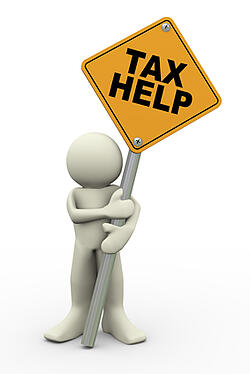 Texas is a strict state when it comes to past due property taxes. Property owners can be assessed up to 48% of the taxes due in penalties and interest if property taxes aren't paid on time. Sometimes, the money just isn't available when the tax bill comes due, but getting help to solve this problem has never been easier. All it takes is one call to Property Tax Funding to get the process started.
Property Tax Funding Can Help With Property Taxes
Property Tax Funding is committed to providing Texas property owners loans with easy qualifications and manageable loan payments. Rated "A" by the Better Business Bureau, they pride themselves on providing straightforward loans in an ethical manner. This Texas based business can help save you money by providing a low cost loan to cover property taxes, thus avoiding the significant fees that pile up with late payments.
Not Just Homes
Property Tax Funding doesn't just help with property taxes on residential homes. They also can provide funding for past due taxes for commercial, investment, and rental properties. Property Tax Funding recognizes that there are many circumstances that can lead to a past due property tax problem. Regardless of how you got in this situation, they can help you get out of it. Property Tax Funding's loans have easy qualifications, even for those with past credit issues or prior bankruptcies. Real estate owners who have multiple properties may even combine their tax bills into a single loan with Property Tax Funding. Rather than being assessed hefty fees by the tax assessor, take out a no hassle loan with a trusted local company.
Take Your Time or Pay Back the Loan Immediately
Flexibility is essential for those who need help with property taxes. For some, paying the loan back may just be a paycheck or two away. For others, a longer term loan may be necessary. Property Tax Funding offers short and long term loans in three, five, seven, and ten year terms. Property owners who get an infusion of funds can pay their loan off early without any penalties. Property Tax funding will work with home owners to find a payment plan that works with their budget.
Property owners asking for help with property taxes don't need to resign themselves to paying additional fees or late payments. Instead, they can get help with property taxes from a Texas owned and operated business that provides quick closings, low rates, and quality service. To learn how Property Tax Funding can help you with your past due property taxes, call 877-776-7391 or apply online today.