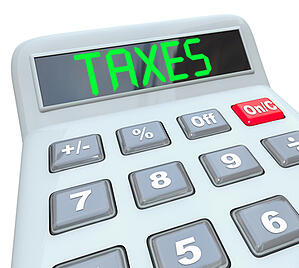 The cost of owning real estate includes many fees and taxes that are easily overlooked, including property taxes. Each year, Texas collects millions of dollars from property owners and penalizes those that cannot pay on time. Both homeowners and real estate investors alike will face large fines of up to 48% in the first year for delinquent property taxes.
A Better Property Tax Financing Plan
Why pay such high late fees when property tax financing is available? You can finance the amount needed to pay your property tax obligation, and then pay the loan off over time without facing the unbearable penalties and interest from the tax assessor. Cities, counties, and municipalities in Texas rely on the money generated from property taxes, so they naturally want their payments prompt and in full. The tax code supports this need for prompt collection, by authorizing steep penalties for late payment. Unfortunately, not all property owners have sufficient funds available to cover these annual costs and are left in a precarious position when facing these huge penalties. If you find yourself in this position don't worry, you have options. A property tax financing plan can solve your past due tax problem. By working with a property tax lender who understands the difficulties of managing large tax payments, you can find a financing plan that meets your needs.
These loans offer numerous benefits:
Quick application and same day approvals.
Most properties located in Texas are eligible regardless of county or city.
Pay off all past due tax amounts, court expenses, penalty fees, and interest on your taxes.
Cover property taxes on most types of property, including residential, commercial, retail, multifamily, and even raw land.
Flexible repayment options to fit a wide range of budgets.
No credit check required, past credit problems are OK.
Stress-free closing processes are completed in office or your home.
Freedom from Property Tax Burdens
Don't let the constant notifications or threatening letters of your past due property tax debt cause stress or anxiety. Rather than waiting months to start tackling this financial problem, do it today and save money. Delaying will only allow the tax bill to grow. You can find out more about property tax financing today by contacting Property Tax Funding at 877-776-7391. Let us put a plan together to get you current on your taxes with an affordable monthly payment.