Senate Bill 762, an act of the 82nd Texas legislature, Regular Session, 2011, required the Finance commission to complete a study of the Texas property tax lending industry. The study was set forth to examine the fees, costs, and charges to borrowers who obtained a property tax loan. The property tax lending study report was prepared by the Office of Consumer Credit Commissioner (OCCC) and approved by the Texas Finance Committee in August of 2012.
The entire report is comprised of four sections which are: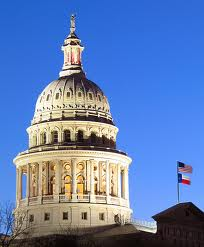 1) An overview of the tax lending industry.
2) Background on regulatory requirements, transaction details, and allowable costs.
3) The results of the data collection for the study.
4) A summary of findings and recommendations.
(Download the full Property Tax Lending Study here)
Overall the study is very favorable and positive to the property tax lending industry. The study indicates demand continues to remain strong for this service, competitive market forces are driving down rates and fees thus benefiting consumers, and that sensible regulation and previous legislative efforts are working, such as the Property Tax Lender License Act of the 80th Texas Legislature.
KEY HIGHTLIGHTS OF THE PROPERTY TAX LENDING STUDY:
Texas Property Owners Continue to Seek Out This Solution. Property tax lenders made 12,772 loans in CY2011 equal to a total of $224,014,643. This represents a growth of 28.4% in dollars loaned over CY2010 and increased total proper tax loans receivable to 30,772. Average loan amounts were also up 30.2% over CY2010 figures, and equaled $17,540 in CY2011.
Heightened Competition is Driving Down Rates & Fees. With an increase in the number of licensed lenders a more competitive landscape is emerging. Interest rates for both commercial and residential property tax loans were reported at 4-year lows, with average interest rates on residential loans decreasing from 15.92% in FY2008 to 14.37% in FY2011. Commercial and Residential property tax loan closing costs were also both at 4-year lows as a percentage of the tax lien transfer amounts. Additionally, closing costs on residential property tax loans were at 4-year lows in dollar amount decreasing from $1,259.40 in FY2008 to $865.52 in FY2011.
Foreclosure Rates Remain Very Low. Foreclosures by property tax lenders were very low for all periods examined in the study. Property tax lenders foreclosed on 204 properties in CY2011, which represents less than .7% of the loans receivable or 1 in 150 loans.
Largest Post Closing Fees Related to 3rd Party Charges. The report states "In most cases, servicing fees are largely avoidable by the borrower making complete, adequate, and prompt payments on the property tax loans." Of the allowable post closing fees, the largest were related to 3rd party costs incurred by the lender as a result of either foreclosure or bankruptcy proceedings. Furthermore, the report indicated the effect of the statutory changes due to Senate Bill 762 the 82nd Texas Legislature, which limits the servicing fees that a property tax lender may assess, charge, or collect from the borrower, was too recent to appropriately be analyzed for this study.
In summary, the report suggests that growth in property tax loans is stabilizing and there are indications the industry is maturing. With competitive pressures in play, a borrower should be able to shop for the best value for paying delinquent property taxes. To learn more about low cost property tax loans from Property Tax Funding, visit our website at www.propertytaxfunding.com or contact our office at 877-776-7391.