The great state of Texas can be one of the worst places to be severely delinquent on something like property tax. Maybe it's only been one year; maybe it's been a few years; you may think that everything is alright. You may think you have skirted the tax collector! Don't be fooled though; the tax collector or their attorneys will find you and you will have to pay everything that is owed including all the penalties. Additionally, you could face serious consequences up to and including losing your land and your property.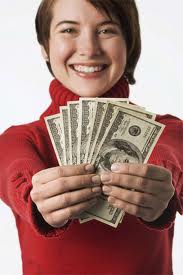 For the property owner in need of property tax payment assistance in Texas, you have numerous options available to you. But you may have questions about taking out a loan; what the process is, if that burden is better than actually owing the tax collector. You are right to ask these questions and you deserve to know the facts about taking a property tax assistance loan.
Qualification - You may never have considered
property tax assistance loans
before. One of the biggest questions you have is probably "will I qualify?" For Texas residential and commercial property tax owners, the process is quick and easy. By answering a few questions you can find the answer to that burning question and get the financial-lifeline you've needed, stop penalties, and pay the taxes which are owed.
Process - The loan application process is easy and the turnaround will leave you breathing sighs of relief. The property tax assistance process begins by filling out the online information or calling a loan officer. Once you've been pre-approved then the process goes straight to an underwriter for approval. Closing is scheduled after that and this can be in your home, business office, or in the Property Tax Funding offices in Dallas. After the legally required three day waiting period your loan pays off your past due property taxes and you are sent a receipt from the tax authority. That's it!
Property Tax Funding
is a BBB accredited leader in property tax assistance for individuals in Texas. By going online right now, you can receive a free quote, download their guide, or you can always call and speak to a representative who will answer any questions you might have.
Tax burdens are no one's idea of a good time. By partnering with Property Tax Funding those with unpaid taxes can put this beast of burden to rest.