For property owners, it often becomes rather expensive to pay off your entire property tax bill in one lump sum. Instead, paying the taxes in increments over a set period of time is often more cost effective, as it allows the property owner a more flexible payment option. In order to perform such an action, the aid of a property tax loan provider is needed. There are many tax loan providers located throughout the state of Texas, but not all are created equal. Because of this, there are many factors to review when selecting a property tax lender. As you begin your property tax loan review process we recommend at a minimum you consider the following: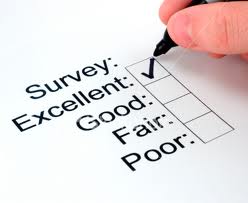 Better Business Bureau Review
The Better Business Bureau helps consumers stay informed about different companies in the Texas region, including the company's standing with the local, state and federal government, any complaints filed against the company, or any other issue that may have come up with the tax loan provider. You can also see the company's current Better Business Bureau rating and compare it to others in the industry. This is a good indication as to the professionalism and customer service you will receive from the company, although it is not the only point necessary to take into consideration when looking over property tax loan reviews.

Inclusion in TPTLA
Short for Texas Property Tax Lienholders Associations, this organization is made up of property tax lenders, all of which meet a strict high standard of tax lending. This elite organization is the measuring stick for all other tax loan providers. When going over property tax loan reviews, you want to find a company that is included in this organization.
Word of Mouth
Many of the companies found in the TPTLA also have exceptional Better Business Bureau ratings, so it may take more effort to narrow down to one or two choices. You might ask around to other individuals who have worked with a tax loan provider and have them give you a review of their tax loan experience. If someone you trust recommends a particular tax provider, it is a good sign you'll be taken care of in a similar fashion.

Interaction
The interaction with your tax lender is a critical component in the property tax loan review process. Most tax lenders service the entire state through one or two offices, which can make a face to face meeting difficult to arrange. Given that fact, the typical interface will occur over the phone and through email. It is important to work with a loan officer that is readily available to answer any sort of question or concern you might have. Furthermore, you should look for a lender that is willing to take their time with you on the phone and not rush you off to get to the next caller. You should be completely comfortable with the loan and understand the terms of repayment before selecting a lender. If you run across a tax lender who is not willing to devote the time to fully explain the tax loan process, you should continue your property tax loan review and keep looking.
A Quick Review of Property Tax Funding
A+ rating with Better Business Bureau
Member of TPTLA
Highly recommended by our clients (see our Google & BBB reviews)
Dedicated licensed loan officers
Trusted lender, with over 5,000 Texas property owners served