Need Help Paying Property Taxes? Consider a Property Tax Loan
Property tax loans are readily available for past due property taxes. Loan qualifications are relatively easy, even for those with bad credit. A property tax loan will pay off all delinquent taxes, interest, penalties, and fees. The interest rates are far below annual penalties charged by tax assessors and loan processing times are typically short, generally less than one week.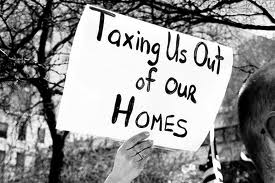 History of Property Tax Lending
While awareness of property tax lending has increased in recent years as a growing number of Texas property owners take advantage of this method of paying property taxes, the laws that allow for the transfer process have been in existence since 1933. Unlike most states where investors simply purchase tax liens directly from the county and then inform the property owner of the transfer, the Texas law allows the property owners to choose the company with which they will enter into a repayment agreement. This repayment program is state approved and state regulated in Texas.
Paying Your Property Taxes Has Never Been Easier
With easy qualifications, a property tax loan can solve your past due property tax problem in a matter of days. Property Tax Funding offers flexible repayment terms, which allow you to pick a payment that fits your budget. If you'd like a no cost consultation, please call one of our licensed loan officers at 877-776-7391 or apply online at Property Tax Funding.