Dallas County property owners can now access their property tax information directly from the Dallas County Tax Assessor's website. This website is designed to help you collect property tax information and pay your property taxes online. If you have multiple tax accounts you can create a portfolio to group these tax accounts together for easier review. Each portfolio may consist of one or more properties and includes pertinent property tax information such as property location, certified owner, and current year and total tax amounts due.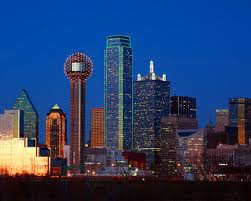 Payments for Dallas County Property Taxes
Dallas County accepts ACH, credit card, and debit card payments, although a 2.3% fee applies to payments made by credit card. Payments will be applied to current year taxes. Any remaining funds will be applied to delinquent taxes beginning with the oldest tax year due. If by chance you've overpaid your property tax account, you will need to complete a tax refund request. Just complete an Application for Tax Refund and mail to:
Dallas County Tax Office
Attn: Accounting Refund Section
Records Building
500 Elm Street
Dallas, TX 75202-3304
Dallas County Central Appraisal District
For information relating to the appraised value of your property, you'll need to visit the Dallas Central Appraisal District (DCAD) website. DCAD is responsible for appraising property for the purpose of ad valorem property tax assessment on behalf of the 61 local governing bodies in Dallas County. From this site, you can search the appraised value of any property located in Dallas County. For those hoping to lower their property taxes, you can find important information related to appealing your appraised value and apply for exemptions.
Need Help Paying Dallas County Property Taxes?
If you are struggling to pay your Dallas County property taxes, you might consider a property tax loan. A Dallas County property tax loan can get you current on your past-due property taxes and immediately stop the penalties and interest from the tax assessor. Qualifications are easy and flexible repayment terms are available. For a no cost consultation about property tax loans in Dallas County, contact Property Tax Funding at 214-550-3754.