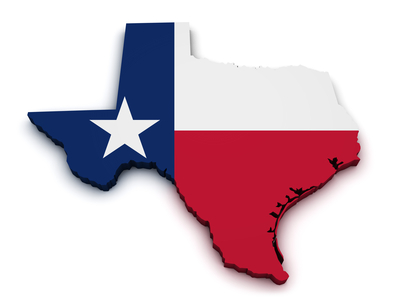 If you owe past-due property taxes, a Texas property tax loan can offer a fast, affordable solution. The following can help you make an informed borrowing decision:
Learn how Texas property tax loans work. When you take out a property tax loan, the lender agrees to pay off the taxes, fees, interest and penalties owed to your local taxing authority and the lender assumes the tax lien that's already in place. In exchange, you agree to repay the tax lender the tax amount, plus interest and closing costs. A repayment term between one and ten years can be chosen to fit within your budget, so that the monthly loan payments are affordable. After you've repaid the loan, the lender files a lien release with your county, and sends you a copy.
Choose your lender wisely. Check the reputation of every lender you're considering with the industry's regulatory agency; the Texas Office of Consumer Credit Commissioner. Also, ask whether they belong to the Better Business Bureau and the Texas Property Tax Lienholders Association. If they're honest and reliable, they'll be up-front about the loan process and all the costs involved, and they'll service your Texas property tax loan in-house from start to finish.
Determine whether you really need a Texas property tax loan. If you're disabled or older than age 65, you can qualify for a deferral from your tax assessor. Another option for taking care of your past-due tax balance is agreeing to a payment plan with your tax assessor that allows you to pay off 25 to 50 percent immediately, then spread the remainder over 12 months. If you qualify for either of those options, you don't need to apply for a Texas property tax loan.
Investigate whether a property tax loan is the sensible solution. Borrowing is only a benefit if taking out the loan actually saves you money or it prevents the taxing authority from foreclosing. If you owe more than $2,000, a Texas property tax loan could be the most cost-effective option. If your financial situation doesn't allow you to get the outstanding tax balance paid by July 1st, then a property tax loan becomes a more compelling solution. After that date, the amount you owe jumps up drastically with the addition of a 20 percent collection fee from the tax assessor's attorneys, plus they can start legal proceedings to foreclose.
Compare a Texas property tax loan with other borrowing options. Most forms of borrowing hinge on your personal credit history, and the application and approval process is often time-consuming. In contrast, approval for a Texas property tax loan is based on an existing tax lien, so it's quick, and there's no credit check required. The closing costs are rolled into the loan, so there are no out-of pocket expenses either. You can start the easy application process for a Texas property tax loan online. If you'd prefer to speak with a friendly, licensed Property Tax Funding loan officer, call us at 877-776-7391.