In Texas, there has been a lot of discussion about property tax loans. With the economy still lagging, many Texans are faced with property tax bills that they are struggling to pay. In this environment, many property owners are investigating whether property tax loans are good or bad. At first glance, those who owe real estate taxes and have insufficient resources may be hesitant to exchange one form of indebtedness with another. However, if you spend the time to investigate the benefits of a property tax loan, you'll likely reach the same conclusion as countless others – Property Tax Loans Are Good!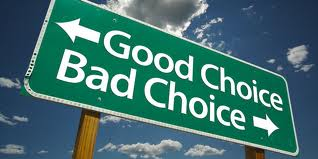 Property Tax Loans Good for Property Owner
If your property tax burden has become too heavy, perhaps even to the point that your ownership lies in the balance, then a property tax loan may be a good solution for you. In Texas, property tax loans are available for most property types including residential, commercial, investment properties, and raw land. This funding is an alternative to the lump sum payment of property taxes. In other words, when you can't afford to pay the tax bill in a lump sum, a property tax loan will do that for you, enabling you to meet that obligation by making affordable monthly payments.
Texas residential and commercial property owners are assisted by the availability of quick, easy, and flexible tax loans. Things you need to know about property tax loans include:
They are significantly cheaper than the 48% 1st year penalties charged by the tax assessor;
They have simple eligibility requirements (even if you have bad credit);
They provide financial flexibility;
They halt all penalties from accumulating further; and
The loan proceeds pay off all real estate taxes owed, including penalties, interest and attorney fees.
Property Tax Loans Good for the Taxing Units
The public taxing units benefit from a property tax loan by immediately collecting the entire past due tax balance. Revenue that would otherwise be delayed is immediately received for the school district, county, city, Municipal Utility District (MUD), hospital district, etc. Once paid, the tax assessors no longer need to take action to collect on the account, saving both time and administrative costs.
Property Tax Loans Good for Mortgage Holder
Preexisting first lien holders also benefit when property owners secure a property tax loan. When property owners are given the freedom of more affordable payments it is less likely that they will default on their mortgage. Since the tax loan stops the accruing of penalties that the lien holder would potentially have to pay to the county if the taxes were left delinquent, it preserves the equity in the property. Lastly, if the property owner becomes delinquent for over 90 days, the tax lender is required to notice the preexisting lienholders of the delinquency and provide them a payoff if requested. This notification procedure ensures the preexisting first lien holders' position is protected.
To get approved today, call Property Tax Funding at 877-776-7391 or apply online at www.propertytaxfunding.com.