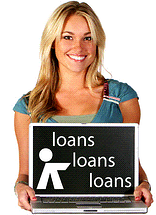 Each year thousands of property owners find themselves unable to pay their property taxes due to short-term financial problems such as illness, job loss, divorce, or death of a family member. In Texas, property owners are able to obtain more reasonable repayment terms for their unpaid property taxes with a property tax loan. While a property tax loan may not be the right solution for everyone, they do offer many advantages to the property owner.
What is a Property Tax Loan?
A loan made to the owner of real property for the specific purpose of paying delinquent property taxes. The property tax loan pays a property owner's complete past due property tax liability, including any penalties, interest, and fees.
Loans are made by third party lenders and secured by a transferred tax lien from the tax assessor.
A new lien is not created; rather the existing tax lien is transferred from the tax assessor to the third party lender.
Why should a Property Owner Secure a Property Tax Loan?
Allows property owner to retain property ownership.
Provides flexible repayment plans.
Eliminates all fines, legal fees and interest charged by the taxing agency.
Gives property owner time to solve existing financial problems.
Keeps property owner from having to make a lump sum payment which might deplete cash reserves.
The property tax loan is quick and easy to obtain.
How does the Taxing Agency Benefit from a Property Tax Loan?
The property tax payment is immediately received.
Collection rates improve.
Eliminates collection and foreclosure steps.
How is the Mortgage Company helped by a Property Tax Loan?
Ends foreclosure by the taxing agency.
Eliminates the need to set up an escrow account.
Does away with the need to restructure a loan.
Where do I go for more information on Property Tax Loans in Texas?
You can go to the Texas Property Tax Lienholders Association website at http://www.tptla.org/ for more information on Texas property tax loans.