Failure to Pay Property Taxes has Serious Consequences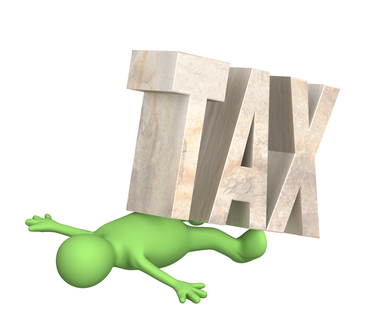 Property ownership in Texas comes with an obligation to pay annual Ad Valorem taxes. Every January 1st, local governments place liens on the properties in their jurisdiction, and these aren't removed until the assessed taxes are paid. A failure to pay property taxes can be extremely costly, and it can have other serious consequences as well.
Failure to Pay Property Taxes Results in Stiff Penalties and Interest
The deadline for paying property taxes in Texas is January 31st. Property owners who don't pay on time face rapidly-accumulating penalties and interest. In February alone, a failure to pay property taxes results in a six-percent penalty and a one-percent interest charge. By July 1st, the cumulative interest and penalties total 18 percent, and interest continues to compound at the rate of one percent a month until the entire balance is paid off.
When the Collection Attorneys Get Involved
A failure to pay property taxes by July 1st also substantially increases the amount that owners have to pay to settle their tax bill. On that date, local tax assessors across the state send delinquent property tax accounts to their attorneys, who tack on their own steep collection fees. These fees are typically 20 percent of an outstanding balance, on top of the taxes, interest and penalties that are already piling up. Collection fees raise the potential first-year delinquency charges to a whopping 48 percent.
Failure to Pay Property Taxes Has Long-Term Repercussions
Ultimately, a failure to pay property taxes on residential, commercial or rental property will result in a lawsuit. This can add court costs and legal fees to an already escalating balance, and put an owner at serious risk of foreclosure and the loss of their property at auction. If there's a mortgage on a property, tax delinquency can also leave the owner vulnerable to a drastic jump in their monthly payments, if their mortgage company steps in to pay off their tax bill before they do.
Texas Law Provides a Stress-Relieving Solution to an Unpaid Property Tax Problem
Property owners have an alternative to the nightmare of delinquency thanks to a Texas state law that allows a third-party lender to assume their property tax lien, and pay off all the overdue taxes, interest, penalties, and legal fees. A low-interest property tax loan with no up-front closing costs and flexible repayment terms can stop the tax assessor's collection process in its tracks. To find out more about financing your property taxes contact Property Tax Funding at 877-776-7391 and receive a no obligation tax loan quotation.